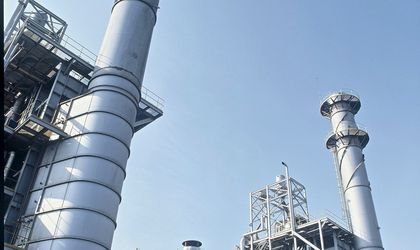 The oil and gas company Petrom has recently acquired the Kazakh company Korned LLP, which owns the exploration license of the onshore Kultuk oil deposit. This oil reservoir is situated at 34 kilometers away from Komsomolskoe oil deposit also owned by Petrom in this country. According to company information, the value of the transaction represents less than 10 percent of the total value of OMV Petrom assets.
"This acquisition is very important to us and in line with our strategic objective to add exploration and production projects in three selected geological basins in Western Kazakhstan near our already active facilities," said Johann Pleininger, member of Petrom directorate and responsible for exploration and production activities.
Petrom has solid investments plans for the Kultuk oil deposit in the next three years, including a new 3D seismic acquisition, additional wells and production tests to confirm the size and the feasibility of developing this oil deposit.
Petrom started operations in Kazakhstan in 1998 and currently holds licenses for exploration and production fields: Tasbulat, Aktas, Turkmenoi, Komsomolskoe, and Jusaly. All the Petrom activities in Kazakhstan are managed through the local Petrom representative office in Astana and other the two companies, TOO Tasbulat Oil Corporation, 100 percent owned by Petrom and TOO Kom-Muna, in which Petrom controls a 95 percent shares package. Petrom's daily production of oil and gas in Kazakhstan reached in 2008 approximately 5700 barrels oil equivalent per day, representing a 24 percent increase compared with the previous year. The majority shareholder at Petrom is the Austrian oil and gas company OMV.
Dana Ciuraru