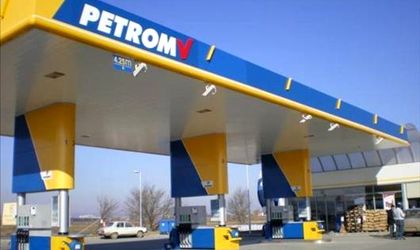 OMV Petrom Group recrded a net profit of RON 4.08 billion in 2018, up 64 percent from 2017, when it was RON 2.49 billion, the result being helped by the Upstream segment, according to a press release.
According to preliminary unaudited consolidated financial results for the period ended December 31, 2018, data released today net profit in Q4 stood at RO 1.41 billion, up 120 PERCENT compared to that recorded in Q4 2017 Of RON 642 million.
"In Q4 / 18, we benefited from increased demand for electricity and fuels as well as higher commodity prices compared to Q4 / 17, while refining margins continued to have a downward trend in Q4 / 18. 2018, the operating result of the BCC excluding special items amounted to RON 4.8 billion, the Upstream segment contributing by about two thirds. The Upstream segment benefited from better prices as well as from the lower production costs, depreciation and the exploration, offsetting the effect of the decrease in production. The result of Downstream Oil reflects the solid performance of sales activity, which partly offset the impact of the revision refinery in Q2 / 18 and cracks were lower. The result of Downstream Gas has improved, supported by the increased availability of the Brazi power plant and the number higher than end-customers, all of which led to a cash flow of operating activities of RON 7.4 billion in 2018, 24 percent above the previous year," said the press release.
During the year, the OMV Petrom Group increased its investments to RON 4.3 billion, mainly in Upstream.
"We drilled 110 wells, we performed about 1,000 repairs and, following a campaign successful offshore we put into production well in our portfolio that provides the largest volumes of oil at this time. As planned, we invested in Dowsntream projects: a major overhaul Petrobrazi poly-fuel project and the modernization of fuel deposits. We paid dividends worth RON 1.1 billion, expanded cash flow after dividend payment was RON 2 billion."
The value of consolidated sales in 2018 was RON 22.52 billion, 16 percent higher than in 2017 due to the increase in commodity prices and the volume of electricity sales, partly counterbalanced by lower volumes of sales of natural gas and petroleum products.
Downstream Oil sales accounted for 76 percent of total sales, sales from Downstream Gas accounted for 22 percent, and upstream about 2 percent.
The CCA excluding the special features increased 47 percent to RON 4.8 billion as a result of improved economic conditions that led to higher prices in Upstream and higher availability of the Brazi power plant, offsetting one the less favorable environment in terms of refining margins and the lower use rate of the Petrobrazi refinery due to the planned general revision in Q2 / 18.
The CCA net profit excluding special items attributable to OMV Petrom's shareholders was RON 3.73 billion, 50 percent higher than in 2017.
The special items included net income of RON 223 million, mainly due to the reversal of a depreciation adjustment in Upstream, while holding gains amounted to RON 186 million in 2018.
The Group's operating result for the year 2018 increased by 59 percent to RON 5.21 billion (2017: RON 3.27 billion) as a result of rising commodity prices and continued cost optimization.
The net financial result improved to a loss of RON 299 million, from a loss of RON 366 million in 2017, reflecting mainly higher interest income on bank deposits.
The net profit attributable to OMV Petrom shareholders was RON 4.08 billion in 2018, compared to RON 2.49 billion in 2017.
Investments worth RON 4.29 billion in 2018 were 44 percent higher compared to 2017. These included mainly Upstream investments in the amount of RON 3.15 billion in 2018 compared to RON 2.44 billion in 2017.
Investments in Downstream were worth RON 1.14 billion (2017: RON 533 million), out of which RON 1.11 billion in Downstream Oil (2017: RON 446 million).