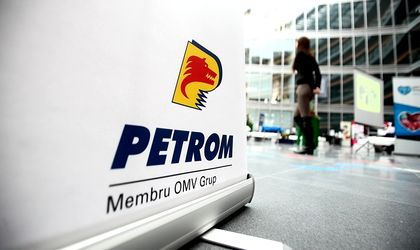 OMV Petrom registered in 2019 consolidated sales of RON 25.48 billion, an increase of 13 percent compared to 2018, driven by higher sales volumes and prices for natural gas, higher sales volumes for petroleum products and higher prices for electricity, partially compensated by lower selling prices for petroleum products.
Downstream Oil represented 72 percent of total consolidated sales, Downstream Gas accounted for 26 percent and Upstream for approximately 2 percent. The operating result decreased by 5 percent to RON 4.57 billion, reflecting the unfavorable oil price environment and the decrease in refining margin. The Clean Group effective tax rate was 16 percent (2018: 17 percent).
Clean CCS net income attributable to stockholders was RON 3.86 billion, 4 percent higher compared to 2018. Special items comprise net charges of RON 370 million, mainly related to future estimated soil remediation costs in relation to Arpechim refinery booked in Q3/19 and an impairment of assets held for sale in Upstream booked in Q4/19, partly offset by temporary positive effects from forward contracts in Downstream Gas.
Inventory holding gains amounted to RON 42 million in 2019. Reported Operating result for the year 2019 decreased by 19 percent to RON 4.25 billion (2018: RON 5.2 billion), influenced mainly by unfavorable market environment as well as net special charges in 2019.
Net financial result improved to RON 32 million from a loss of RON 299 million in 2018, reflecting mainly the positive impact from the discounting of receivables, higher interest income on bank deposits and interest income in relation to clarification of a tax-related topic recognized in Q1/19. As a result, the profit before tax for 2019 of RON 4.27 billion decreased compared to RON 4.91 billion in 2018.
Income tax amounted to RON 642 million, while the effective tax rate was 15 percent for 2019 (2018: 17 percent). Net income attributable to stockholders was RON 3.6 billion in 2019, compared to RON 4.1 billion in 2018. Cash flow from operating activities amounted to RON 6.8 billion, 8 percent lower compared to 2018 level, driven by the decrease of the operating result. Free cash flow after dividends amounted to RON 1.73 billion (2018: RON 2 billion).
Capital expenditure was RON 4.22 billion in 2019, 2 percent lower than RON 4.29 billion in 2018. Upstream investments in 2019 were RON 3.27 billion, compared to RON 3.15 billion in 2018. Downstream investments amounted to RON 903 million (2018: RON 1.14 billion), thereof RON 818 millionn in Downstream Oil (2018: RON 1.1 billion). Corporate and Other investments increased to RON 53 million mainly following the adoption of IFRS 16 Leases (2018: RON 1 million).