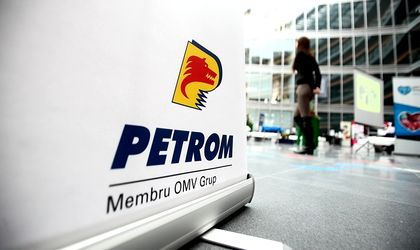 OMV Petrom completed the modernization of the Arad fuel depot, the largest in the west of Romania and the second largest in the country, an investment worth almost EUR 19 million. The terminal in Arad has a storage capacity of more than 32,000 cubic meters, equivalent to over 550,000 car fillings.
"With the modernization of the Arad fuel storage, we successfully complete the optimization program for the fuel storage infrastructure. The program aimed at concentrating operations in six large warehouses across the country and assumed investments of approximately EUR 145 million over the last 12 years," said Radu Caprau, member of OMV Petrom's directorate for Downstream Oil.
The warehouse, which covers an area of ​​over 50,000 square meters, includes five upgraded fuel tanks. Under the project, modern technologies for automation of fuel management and delivery, as well as the best available fire protection systems and for reducing the impact on the environment, have been implemented, according to the press release.
Construction works included the installation of nearly 12 kilometers of new pipelines, pouring about 6,500 cubic meters of concrete and modernization works for 2 kilometers of railroad serving the warehouse.
Under the optimization program for the fuel storage infrastructure, started in 2007, three new warehouses were built at Jilava, Brazi and Isalnita, and three other warehouses were modernized in Bacău, Cluj and Arad. They have a cumulative capacity of 119,000 cubic meters and cover geographically the entire territory of Romania.
OMV Petrom is the largest energy company in South East Europe with an annual oil and gas production at group level of 58.3 million boe in 2018. The Group has a refining capacity of 4.5 million tonnes per year and operates a high efficiency 860 MW power plant. On the retail petroleum distribution market, the Group is present in Romania and its neighboring countries through 792 gas stations at the end of March 2019, under two brands, OMV and Petrom.