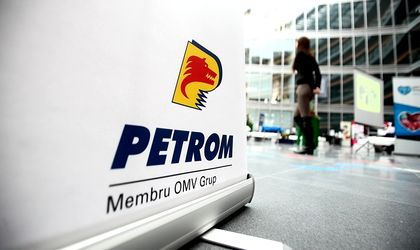 OMV Petrom shareholders approved an investment budget of RON 4.17 billion for 2019, from which a large part will go to the upstream segment.
"The Ordinary General Meeting of Shareholders approved OMV Petrom SA's budget for 2019. It is estimated that the investments in 2019 will reach approximately RON 4.17 billion. Most of the allocated amount of about RON 3.42 billion, 82 percent of the upstream investment will partially offset the natural decline in production caused by the maturity of the deposits," show the press release.
According to OMV Petrom estimates, crude oil and gas production in Romania, excluding new portfolios optimization initiatives, will fall by 4 percent in 2019 as compared to 2018. The company also notes that the 2019 budget was based on an average price of Brent crude oil of USD 70 / boe (barrel to oil equivalent).
"The investment budget of RON 4.17 billion for 2019 represents the sums that will mostly take place in the Romanian economy. OMV Petrom is an important player in the economic environment: it supplies the necessary energy for millions of Romanians and thousands of local businesses, contributes to business development and provides thousands of jobs for Romanians," said Christina Verchere, CEO of OMV Petrom.
On the other hand, the shareholders of the company approved the distribution of dividends amounting to approximately RON 1.53 billion for the year 2018 (38 percent of the net profit of the shareholder group), which represents RON 0.027 / share, respectively 35 percent over the previous year.
According to the company, over RON 315 million will go to the Romanian state, which holds 20,639 percent of the shares of OMV Petrom S.A. through the Ministry of Energy.
The OMV Petrom Group recorded a net profit of RON 4.08 billion in 2018, up 64 percent from 2017. The CCA net profit excluding special items attributable to OMV Petrom shareholders was RON 3.73 billion, with 50 percent higher compared to 2017.