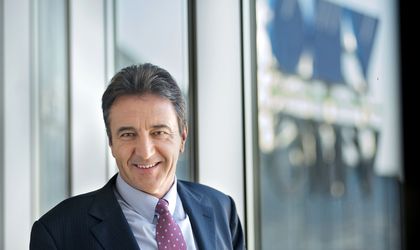 Gerhard Roiss will become CEO of OMV starting April 1, announces the company. OMV officials state that his strategy will focus on three main areas: regional focus, portfolio development and future challenges.
"OMV has gone from strength to strength in the past few years, and this is demonstrated by our facts and figures. Our recent acquisition of Turkish company
Petrol Ofisi has also enabled us to expand our position significantly in the growing Turkish market. The task now is to consolidate the company's three core markets and increase the resulting potential synergies within the context of an integrated energy group," said Roiss, during a press conference in Vienna to mark the start of his tenure as CEO .
Roiss will also initiate a further review of the company's strategy with the objective of balancing out OMV's portfolio of companies. As an example, a large share of the capital is currently tied up in the refining and marketing business, while the exploration and production unit generates the majority of EBIT. The gas and power business will gain in importance for OMV in the coming years.
Since 2002, Roiss has acted as deputy chairman of the executive board and was responsible for refining and marketing including petrochemicals. Prior to this, Roiss headed up the exploration and production unit. OMV is the majority shareholder of Petrom.
Dana Verdes