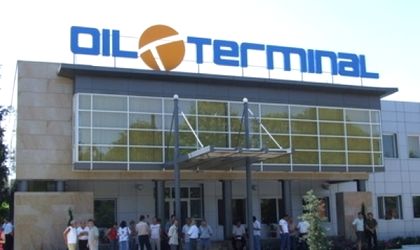 Oil Terminal, the company that operates the oil terminal from Constanta, has reported a turnover of RON 145.96 million in 2018, down by RON 7.63 million compared to 2017. 
The company's 2018 net profit was RON 317,000, down by RON 2 million compared to the report for the first nine months of 2018.
The state owns 59.62 percent of Oil Terminal through the Ministry of Energy. The company reported services revenues of RON 143,86 million in 2018, down by 7.79 percent compared to 2017. Exploitation revenues were down by RON 986,000, compared to 2017, when these revenues were at RON 158.42 million.