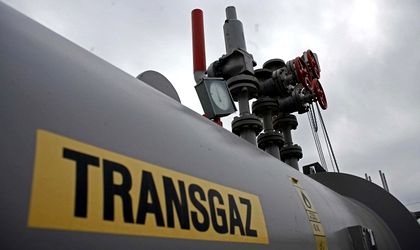 Transgaz has planned total investments of EUR 1.9 million for expanding the gas transport system, according to its 2018-2027 Development Plan, which will be put to a vote in the shareholders' meeting on March 11.
The most important project in the plan is the BRUA pipeline connecting Bulgaria, Romania, Hungary and Austria, where the following investments have been allocated: phase 1 with EUR 478.6 million, phase 2 with EUR 68.8 million, and phase 3 with EUR 530 million.
According to the company, other major projects include the development of the southern transport corridor on Romania's territory in order to take over gas from the Black Sea shore, which will require an investment of EUR 360 million.
Another EUR 174 million will be invested to develop the gas transport system in the eastern part of Romania, while EUR 101 million will be spent to connect the SNT with the T1 transit pipeline and reverse flow at Isaccea.
The connection to Ukraine will cost EUR 125 million, while the one with Serbia will cost EUR 42 million.
By achieving the objectives in its 10-year development plan, Transgaz wants to become an important natural gas transport operator on the international market, with a modern, smart, integrated national transport system and a modern, high-performance management system that is aligned with international regulations," the company's representatives state.