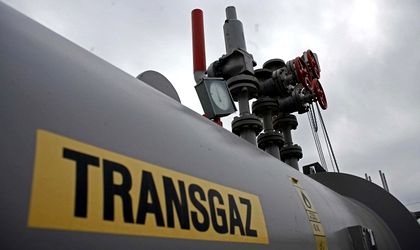 The European Investment Bank (EIB) will award EUR 50 million to finance a new pipeline to connect Romania's natural gas resources in the Black Sea shore with the national gas transport network as well as the BRUA corridor, according to a statement by the Economy Ministry.
The transaction is supported by the European Fund for Strategic Investments (EFSI), the financial pillar of the investment programme known as the "Juncker Plan".
"This project, with the support of the Juncker Plan, is significant for several reasons: it will facilitate the use of the recently-identified natural gas resources in the Black Sea, located in the EU. It strengthens links with the Western Europe gas transport network and therefore contributes to the diversification of the gas supply. Finally, it will consolidate competitiveness in the gas sector with a positive impact on citizens and the EU economy," said EIB president Andrew McDowell.
European Commission vice president Maros Sefcovic, responsible for the Energy Union, salutes the new project "because it will contribute to an increase in energy security and diversification in the region, which is already characterised by a severe vulnerability when it comes to natural gas supply."
The new pipeline will link Romania's natural gas resources at the Black Sea shore to the national gas transport network as well as to the BRUA pipeline. The project involves the construction of a new pipeline which is 308 km long, together with the related ground-level infrastructure.
"It is a firm commitment when it comes to Romania's energy security and proof of Romania's capacity to develop and implement strategic projects, with a positive impact on the entire European Union," said Economy minister Niculae Badalau.
Last year, the EIB signed two financing contracts with Transgaz, worth EUR 50 million each, to develop the first phase of the BRUA project.
"It is of strategic importance for the gas produced in the Black Sea to be incorporated in to the national gas transport system and transported to the Romanian and European markets, in order to strengthen the security of the gas supply to Romania and the EU and guarantee supply for Romanian consumers. The EIB's financial support will significantly contribute to the expansion of national gas transport infrastructure," said Transgaz general director Ion Sterian.