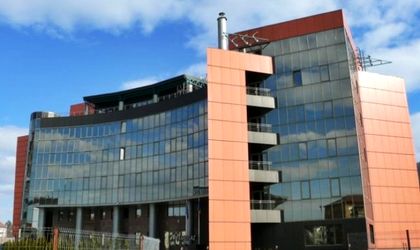 The takeover of State Enterprise Vestmoldtransgaz by Transgaz will be finalized next week, after the suspensive clauses of the privatization contract are closed, according to a statement by the Economy Ministry.
A team of specialists from Eurotransgaz, the company owned by Transgaz in the Republic of Moldova, will travel to Chisinau at the end of next week to inventory Vestmoldtransgaz's assets, followed by the signing of the takeover documents in agreement with the Moldovan authorities.
"By signing the sell-buy contract of Vestmoldtransgaz on March 28, 2018 by Eurotransgaz, the company founded and owned by SNTGN Transgaz in the Republic of Moldova and authorities in the neighbouring country, the premises have been created for the building of the Ungheni-Chisinau gas pipeline, a vital project for ensuring Moldova's energy security, and the necessary conditions for the takeover of Vestmoldtransgaz and the start of works on the gas pipeline have been met," the statement says.
Economy minister Danut Andrusca said: "The support given by our Moldovan partner throughout this period, from signing the contract to this day, combined with the efforts made by the interdisciplinary teams in Eurotransgaz and Transgaz, take us closer to the moment when the transaction will be completed, in line with the calendar agreed upon through the contract, and allows us to take over Vestmoldtransgaz. Thus, all the conditions are present in order to mark this event in the first part of September. I want to congratulate all of Transgaz for their efforts in this truly strategically important project. Transgaz has demonstrated that it is capable to become a regional player in the energy sector, both by taking over Vestmoldtransgaz as well as through the progress recorded in the construction of the BRUA gas pipeline."
Transgaz General Manager Ion Starian said that after the takeover of Vestmoldtransgaz the company will move towards the acquisition and construction phases for the Ungheni-Chisinau gas pipeline.
"The complexity of the privatization of the Moldovan enterprise by Eurotransgaz involved considerable efforts by both sides. Transgaz has demonstrated discipline and determination to follow the agreed-upon calendar," said Sterian.
The announcement that Eurotransgaz, a subsidiary of SNTGN Transgaz SA, was the winner in the privatization process of Vestmoldtransgaz, was made by the PM of the Republic of Moldova, Pavel Filip, in February 2018 in Chisinau, in the presence of Romanian PM Viorica Dancila and Economy minister Danut Andrusca. A month later, also in Chisinau, the privatization contract was signed.