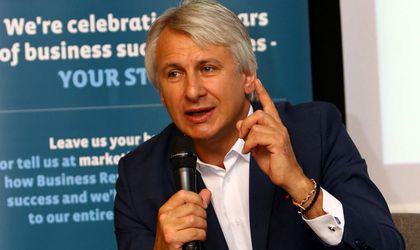 The minister of finance, Eugen Teodorovici, has confirmed the withdrawal of a draft bill that aims to cap internal natural gas prices at RON 55/MWh until 2021.
The draft bill was also withdrawn from the ministry's website.
"We will talk about this subject when we are all ready," said the minister on Friday. One day ago, Teodorovici defended the draft bill, suggesting that there wasn't a real competition in the gas market.
"There are two operators that hike the prices, one after the other. The assumed investments were not made, but the price grew without justification and (…) the economy suffers," said Teodorovici. The draft bill wasn't discussed during the government meeting on Thursday, although the minister announced earlier that day that it should be on the agenda of the government.
The two gas producers in Romania are state-owned Romgaz and Austrian OMV Petrom. The shares of OMV Petrom dropped by 3.5 percent on Thursday, while the shares of Romgaz lost 4.1 percent of their value.
Meanwhile, Fondul Proprietatea, the closed-end fund managed by Franklin Templeton, called for the withdrawal of the draft bill.
"Through the announcement of this ill-considered decision the Government managed to erase more than RON 600 million in the value of its own investments in Romgaz and OMV Petrom, while the total value destruction for the two companies was over RON 1.45 billion in a single day," said Johan Meyer, CEO of Franklin Templeton Investments Limited and Portfolio Manager of Fondul Proprietatea.