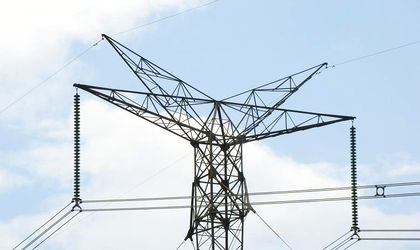 Romanian minister of Economy Lucian Bode and Valeriu Lazar, Economy minister of the Republic of Moldova, met yesterday to discuss electricity and natural gas projects that could be developed between the neighboring countries.
The interconnection of the natural gas transportation networks in Romania and neighboring Moldova is a strategic objective that would diversify gas sources and routes, said the ministers.
The feasibility study for the Iasi-Ungheni gas pipeline has been finalized, and the development of a technical study will come next. The main sections of the pipeline will be developed on land, but a segment will cross the Prut River that separates the two countries.
Moldova wants to interconnect its electricity system will the European ENTSOE-E (European network of transmission system operators for electricity). This new project also involves the interconnection with Romania's electricity grid, through the 400kV electricity line between Suceava (Romania) and Balti. The country also wants to connect Isaccea and its capital Chisinau with optic fiber as part of this larger project.
This year should bring into operation a 110kV electricity line between Falciu and Gotesti. Transelectrica, Romania's grid operator, has already finalized investments in Romania and the line will become functional later this year.
Trade between Romania and Moldova totaled USD 1 billion last year.
Ovidiu Posirca