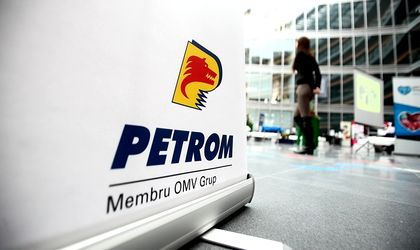 OMV Petrom's official financial report for 2018 states that it will not yet be making a decision regarding a possible investment in gas production in the Black Sea's Neptun Deep perimeter, due to the current "legislative environment", referring to the recently adopted Emergency Ordinance 114, which caps gas sale prices by all producers to RON 68/MWh and imposes a flat tax on the turnover of companies in the energy sector.
The company also states that its level of investment will be lower this year than in 2018, also due to the legislative instability.
"Neptun Deep: the current legislative environment does not offer the necessary conditions for an investment decision worth a few billion. We remain willing to see development around the Black Sea deposits and will continue our dialogue with authorities to understand the way forward," the company's report reads.
The report shows that OUG 114 is the reason for the change in the company's plans:
"According to the most recent risk evaluation exercise done by OMV Petrom in September 2018, the main uncertainties that can influence the Group's results continue to be those related to the price risk for traded goods, operational risks, as well as political and regulation risk. Regarding the regulation risk, the company is in dialogue with Romanian authorities on issues relevant to the industry. In the past few months we've noticed a series of fiscal and regulatory initiatives that have been either discussed or implemented. This increases legislative volatility and influences the entire business environment. A stable, predictable fiscal and regulatory framework that favours investment is an essential requirement for our future investments, both onshore and offshore," the company states.
OMV Petrom's report lists the main legislative problems:
The Offshore law, which came into force in mid-November 2018
OUG 114, which introduces measures that affect several sectors. "Among the main aspects that affect our activity are the capped natural gas and electricity prices for three years, as well as an increase in the financial contributions applied to the turnover resulting from energy-related activities. We are currently evaluating the impact on our operations, as secondary legislation has not yet been issued."
"Recent instability in the regulation framework has led us to revise our plans to increase investments, while we seek clarity regarding Romania's investment climate. We are planning to invest about RON 3.7 billion in 2019, mainly in Upstream. Our priority remains to maximise the value of the current Upstream portfolio and we estimate that we will be limiting the decline of average daily production to about 5 percent compared to 2018, excluding an optimisation of the portfolio," OMV Petrom says.
OMV Petrom is the largest oil company in Romania. Austrian company OMV has the majority stake (51 percent), the Romanian state has 20 percent of shares, and Fondul Proprietatea has about 10 percent. Its net profit in 2018 reached RON 4.07 billion – significantly higher than the 2017 result (RON 2.48 billion).