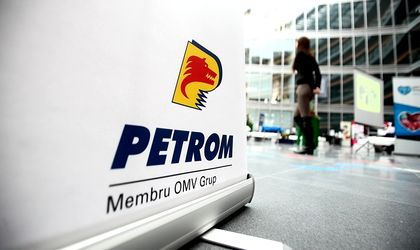 Austrian OMV Petrom, the biggest oil and gas producer in southeastern Europe, recorded a net income attributable to stockholders worth EUR 1.28 billion, up 6 percent year-on-year, on the back of improved commodity prices whose positive impact was partly offset by the effects of the planned refinery turnaround.
The company said its consolidated gained 6 percent year-on-year to RON 9.8 billion in the first six months of the year, sustained by higher crude oil and natural gas prices and higher electricity volumes sold, which compensated for the lower quantities of petroleum products and natural gas sold and a lower selling price for electricity. Downstream Oil represented 75 percent of total consolidated sales, Downstream Gas accounted for 22 percent and Upstream for 3 percent (sales in Upstream being largely intra-group sales rather than third-party sales).
OMV Petrom added that the capital expenditure worth RON 2.1 billion almost doubled due to a ramp-up in drilling of development and exploration wells and intensified works in facilities projects in the Upstream segment, while the increase in Downstream Oil was related to investments for the refinery turnaround and for the Polyfuel growth project.
For the full year 2018, OMV Petrom expects the average Brent oil price to be at USD 70/bbl (revised up from USD 68/bbl). The Brent-Urals spread is anticipated to widen compared to 2017.
Regarding the Black Sea exploration process, OMV Petrom said it is aiming for a final investment decision this year, depending on stable fiscal regime, gas market liberalization and gas infrastructure development.
On Thursday morning, OMV Petrom were down 1.09 percent to RON 0,3175.