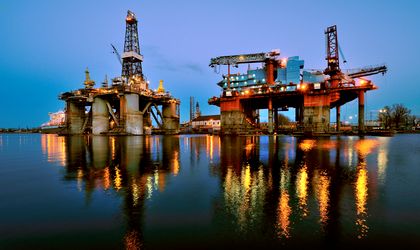 OMV and ExxonMobil teams working on gas exploration and exploitation in the Black Sea have been temporarily dismantled due to the legislative uncertainty in Romania, according to reporting by ProTV.
The frequent and sudden legislative changes enacted by Romanian authorities have endangered the investment worth over USD 1 billion in the Black Sea, analysts say. This is the largest natural gas deposit in the area, with over 200 billion cubic meters – a quantity that could cover the country's needs for 10 to 20 years. Exploitation was meant to begin in 2020.
On the other hand, company Black Sea Oil & Gas announced that it would invest another USD 400 million to extract gas out of the Black Sea.
According to the sources who spoke to ProTV, the two companies are currently reevaluating their presence in the Black Sea and attempting to negotiate with authorities. OMV had announced since February that it was delaying its decision to invest in the programme, while Exxon has not yet made any official statements.