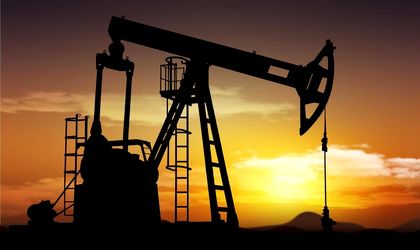 Nis Petrol Romania, a company indirectly owned by Russian giant Gazprom, has confirmed for e-nergia.ro that it has found oil in western Romania. Nis has already signed an agreement with Conpet to retrieve and deposit the oil for testing and will begin experimental production later this year.
"Conpet SA Ploiesti signed, on April 4, 2019, a collaboration agreement with Nis Petrol SRL Romania for services involving oil retrieval at the loading ramp in Biled, Timis county, in order to send to the recipient established by the beneficiary. The agreement is valid for 30 days and represents a precursory phase to the signing of a contract between the two companies," Conpet wrote in an announcement to the BVB on Thursday.
Nis Petrol officials confirmed for e-nergia.ro that they had found oil in one of the perimeters it has in concession in the west of the country.
"Nis Petrol has started testing operations at the Teremia 1001 exploitation well. The well was drilled last year in the EX-7 Periam perimeter in Timis country.  Testing operations should last around two months. The results obtained will reconfirm the discovery of the oil deposits in Teremia Nord," the company told e-nergia.
Nis Petrol's portfolio includes six oil and gas perimeters in Romania. Four of these are for exploration-development and exploitation in partnership with Canadian company East West Petroleum (two in Bihor county and two others in Timis), the fifth is located in Jimbolia, Timis and owned in partnership with Zeta Petroleum and Armax Gaz, while the sixth is also in Timis country, in the EX-12 Crai Nou perimeter. The company also operates a network of 18 fuel stations in Romania, most of which are in the Transylvania region.
Nis Petrol Romania is a subsidiary of Serbian company Nis – the former national oil company – which is controlled by Gazprom, who owns 56.15 percent of its shares.