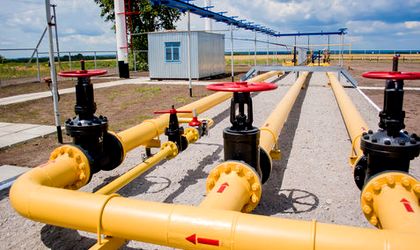 The Public Finance Ministry (MFP) has proposed the capping of the price of natural gas from internal production at RON 55/Mwh by June 30, 2021, according to a project published on the Ministry's website.
"In order to ensure a fair competitive environment for the natural gas sector in Romania and to stop the uncontrolled rise in the price of internal production natural gas, Finance and Energy Ministry representatives met on July 18 to analyse the possibility of imposing a form of control for the price of natural gas practiced by internal producers by June 2021," the document reads.
Since the total liberalization of the natural gas sales price that took place in April 2017, the growth trend of prices has been continuous and constant, currently at 29.5 percent and estimated at 33.75 percent for March 2019, so the MFP says legislation needs to be passed in order to cap the price of natural gas.
According to the document, the average sale price of natural gas by internal producers on the centralized market between April 2017 and August 2018 went from RON 70.93 to RON 77.72/MWh. The estimated price of gas from domestic producers for March 2019 is RON 80.25/MWh.
The price for imported natural gas is established on the competitive market through free negotiations between importers and natural gas suppliers in Romania. The estimated price of imported gas for March 2019 is RON 94.58/MWh, according to the Ministry.
If the cap proposed by the MFP were approved, therefore, the price would be significantly lower than prices established by the free market, and gas producers would have to maintain the RON 55/MWh price for at least three years, regardless of market developments. According to Hotnews.ro, EU competition legislation bans such practices and energy directives impose a liberalization of gas prices, which Romania had already done by April 2017. If the proposal passes, Romania may risk infringement procedures by the European Commission.