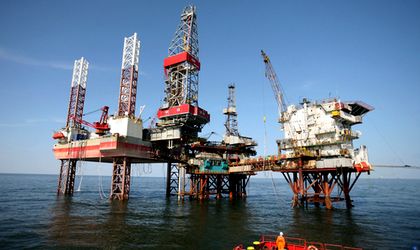 US giant Exxon Mobil is reportedly looking to sell its participation in the Neptun Deep project, which involves exploring and exploiting Black Sea gas, valuing this asset at USD 250 million, according to sources cited by Reuters.
The company currently holds a 50 percent stake in the Neptun Deep project, while the remaining 50 percent is owned by OMV Petrom. So far, Exxon has invested over USD 750 million in the project.
Exxon is conducting its biggest asset sale in recent decades, implementing plans to forgo up to USD 25 billion's worth of oil and gas deposits in Europe, Asia and Africa, in order to focus on major projects on the domestic and foreign markets, industry sources said for Reuters.
The list of assets for sale includes the 50 percent stake in the Neptun Deep gas project in the Black Sea, to which ExxonMobil was also an operator, and this is something that the company has been looking to do for some time now.
Exxon has prepared an extensive list of assets from at least 11 countries which it plans to sell, surpassing the current target of obtaining USD 15 billion from their sale by 2021, sources say. However, the company has not commented on the issue.
The planned sales come from increasing pressure from investors to release cash, as the company is planning to increase its spending on new projects in Guyana, Mozambique, Papua New Guinea and the US.
Exxon, the largest listed energy company in the world, has reached a number of agreements in recent months, earning USD 4.5 billion after leaving Norway and is already active in Australia, Nigeria and Malaysia.
The current plan would mean that Exxon would effectively abandon its upstream oil and gas operations in Europe, where it has been present for over 120 years, with planned sales meaning exiting the British North Sea, Germany and Romania.
Exxon will keep production in the Netherlands, where, together with the Royal Dutch Shell, it holds a stake in the Groningen natural gas field, which the Government plans to close in 2022. The plan also states that Exxon will significantly reduce its operations in Southeast Asia, following the sale of assets in Indonesia and Malaysia. In Africa, Exxon wants to sell its businesses in Chad, Equatorial Guinea, as well as part of its assets in Nigeria.
Under the leadership of CEO Darren Woods, Exxon is expected to significantly increase its spending over the next few years, developing oil and natural gas deposits in Guyana, Mozambique, Brazil, Papua New Guinea, the US and possibly Qatar. Recently, the company announced that it plans to increase its annual capital expenditures from USD 26 billion in 2018 to USD 30-35 billion in 2021-2025.