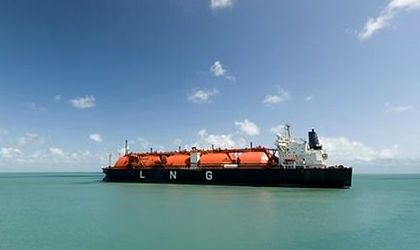 The United States and the European Union have agreed to work towards increasing liquefied natural gas (LNG) shipments to Europe, an issue that US President Donald Trump had highlighted at the most recent NATO meeting in Brussels, CNBC reports.
European Commission President Jean-Claude Juncker met with Trump at the White House on Wednesday and agreed to boosting US gas shipments, amid an existing trade dispute between the EU and the US.
"We agreed to a strengthened and strengthening of our strategic cooperation with respect to energy. The European Union wants to import more liquefied natural gas, LNG, from the United States and they're going to be a very very big buyer. We're going to make it much easier for them, but they're going to be a massive buyer of LNG," said Trump in a joint press conference with Juncker.
Juncker said the EU would build more terminals to import LNG. A Commission spokesperson clarified that the EU is supporting 14 LNG infrastructure projects, which should increase the Continent's capacity by 15 billion cubic meters by 2021. Europe currently has 28 large-scale LNG import terminals, of which 24 are in EU member states, as well as several other smaller facilities.
Portugal and Spain have been the two biggest buyers of US LNG over the past two years.