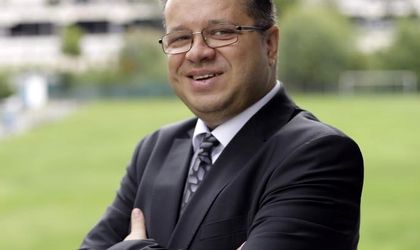 Depogaz, the Romgaz branch that manages natural gas storage, had its first full financial year in 2018 with nine months of actual operational activity, and obtained a net profit of RON 5.16 million and a turnover of RON 215.68 million. In 2017, it posted a loss of RON 14,365, but had no operational activity at the time.
Most of Depogaz's profit came from its exploitation activity, according to Bogdan Stanescu, the president of the company's administration board, who also said that the gross exploitation profit reached RON 7.38 million.
In 2018, Depogaz had total revenues of RON 217.27 million and spent RON 209.63 million.
For 2019, the company expects a 32 percent increase in its turnover, estimated around RON 285 million.
Depogaz is going through a major investment process, according to Bogdan Stanescu. In 2018, RON 38 million were invested to increase gas storage capacity.
"For 2019-2023, the Investment Plan, approved by the Energy Ministry and awaiting ANRE approval, involves upgrading storage spaces in order to increase daily gas delivery capacity, the natural gas storage capacity as well as the flexibility of the storage system. Besides the 2019-2023 Investment Plan, we also have a strategy for the 2018-2037 period, at the end of which the total active capacity will reach about 4.5 billion cubic meters, an injection capacity of 32 million cubic meters/day and a maximum extraction capacity of 50 million cubic meters/day," Stanescu said.
Depogaz will invest over RON 1.01 billion in the next five years to upgrade and grow its storage capacity.
"We will use both own funding sources as well as European funds. Right now, the company offers storage services for all players on the Romanian gas market, not just Romgaz. We will invest in expanding this service over the next few years and included in the 2019-2023 investment plan is the possibility to offer storage services for the external market as well. Depogaz aims to become an important player on the European gas market," Stanescu added.
Starting on April 1, 2018, based on the EC's Directive 73/2009, which was transposed into national legislation, storage activity was separated from the SNGN Romgaz and is carried out through a storage operator, Depogaz, where Romgaz is the sole shareholder. The branch took over the storage spaces in Romgaz's comcession, operates the assets that contribute to Romgaz activity and also took over the entire staff that worked on storage at Romgaz.