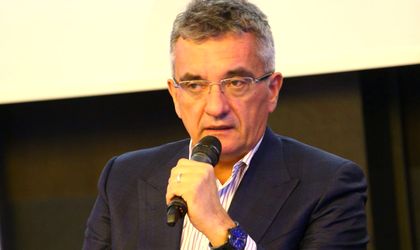 Frank Hajdinjak, the CEO of E.ON Romania, took part in the Energy panel of BR's Tax & Law Conference on Tuesday and talked about the functioning of the natural market: "After April 1 2017 we saw a price liberalization, not a market liberalization. The acquisition price was affected."
Speaking about OUG 114 and the effects it has in the gas industry players, he said that the main consequences will be not be o the profit side, but on the cash flow.
"We're not talking about our profits, but rather about liquidity. The problem we have is that we don't have a functional gas market – it's a oligopoly or a duopoly – that's why the government's intervention is needed," said Hajdinjak.
A problem in the last years was that the acquisition price did not reflect the sale price and a 10 percent price increase would have been needed, but that wasn't possible.
The OUG 114 is settling some of the issues on the production side.
"What we're seeing on the supply side is positive, but it's only a temporary solution and all players should sit around the same table and find a long-term solution. Several calculation and selling methods have been developed on the market, but they're not enough. We can't predict how well they will work and what the price of gas will be next winter. There are several solutions on the EU market and we must choose one for the Romanian market," said Hajdinjak.

"As for the industrial consumers' market – we can talk about a support from the Romanian state, including for import gas. It is surprising that the profit margin has been established by law and has been regulated, and what has been done so far is a step in the right direction considering the fact that we need many investments."
E.ON invested over EUR 100 million in distribution last year. The rate of return is now at a level that allows us to continue investing.
"We also have the 2 percent tax that won't affect us directly, it will go through to the final consumer. But inflation can grow and perhaps this wasn't the best thing to do," says E.ON's CEO.