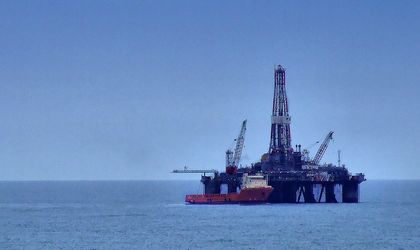 Black Sea Oil & Gas has signed an agreement with ENGIE for the sale of natural gas from the Black Sea. The contract will only be applicable if a final decision to invest in the project is obtained, according to Black Sea Oil & Gas.
The agreement was signed only a few days after BSOG and Transgaz signed a 15-year contract to transport Black Sea natural gas in the national transport system and shortly after the new Offshore Law was approved.
BSOG and its concession partners (Petro Ventures Resources and Gas Plus International) announced the signing of the natural gas sales agreement with ENGIE through its ENGIE Energy Management branch, to deliver natural gas from the Midia Natural Gas Development Project, according to a statement by the company.
The agreement, which will only be applied if there is a final decision to invest in the MGD project, says that ENGIE will acquire natural gas from the Ana and Doina deposits for a minimum of 10 years, in line with Romanian legislation. The predicted contractual volumes by the time the project ends are 0.5 billion cubed meters of gas per year. The gas will be delivered at the Vadu point of entry into the national gas transport system.
The MGD project involves the drilling of five production rigs (one at the Doina deposit and four at the Ana deposit), a submarine production assembly on the Doina deposit that will be connected to the production platform monitored and operated from the shore through an 18 km pipeline. A 126 km long submarine pipeline will ensure the transport of gas from the Ana platform to the shore, where there's a new gas treatment station.
Black Sea Oil & Gas is owned by Carlyle International Energy Partners and the European Bank for Reconstruction and Development and it is an independent oil and gas company with headquarters in Romania, which carries out exploration, development and exploitation operations for conventional crude oil and natural gas resources. The company's current portfolio contains the concession of the XV Midia and XIII Pelican perimeters, located in the continental Black Sea platform, in which BSOG has a 65 percent ownership and is an operator.
French group ENGIE is a world leader in energy and energy services, focused on three main activities: low-carbon emission energy production based on natural gas and renewable energy, global networks, and solutions for clients. In Romania, the Group is active in natural gas distribution (with a 19,000 km network), supplying natural gas and electricity, as well as related services and producing renewable energy.