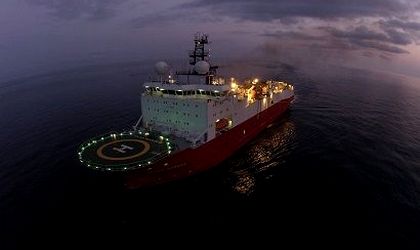 Black Sea Oil & Gas, the energy company backed by Carlyle Group, pins an investment decision in the Midia Gas Development (MDG) project to the approval of the offshore law in a version that provides stability for investors.
The company said that for the past two years it has been working towards a final investment decision in the MDG project.
"The Offshore Law that was sent back to Parliament on 2 August 2018 needs to address the timely resolution of regulatory processes, gas market structure, fiscal regime and stability to bring these efforts forward to development. Assuming timely resolution for all these issues, BSOG plans to take its Final Investment Decision in Q4 2018," said the company in a statement.
BSOG announced that two exploration drilling program in the XV Midia block failed to find viable deposits of gas.
Mark Beacom, BSOG's CEO, commented: "This offshore drilling campaign demonstrates the risks that are inherent in trying to find gas resources offshore in the Black Sea where the chance of success is no greater than 25 percent."
The European Bank for Reconstruction and Development (EBRD) holds a minority stake in BSOG, the company operates two blocks offshore Romania that cover almost 4,200 square kilometers. The blocks are operated on behalf of its partners Gas Plus International BV and Petro Ventures Resources SRL.