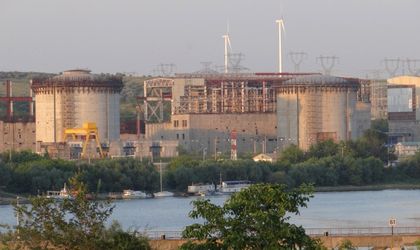 A document posted by Nuclearelectrica, estimates the costs for Cernavoda reactors 3 and 4 at EUR 5 billion, and the authorities are analyzing what state aid they can give to investors, including the possibility of selling energy outside the stock market.
The document entitled The Revised Strategy for continuation of the project of Units 3 and 4 from Cernavoda, shows that the company analysis includes measures such as: the contracting of electricity by the project company before obtaining the manufacturer's license, both on the OPCOM platform and outside it, and the development of a CfD (Contracts for Difference), a model used which aims to support energy investments in low-carbon production capacities.
The realization of the project involves providing funds for investments estimated at about Eur 5 billion, without the assets already existing in Nuclearelectrica and the Romanian state.
The strategy provides that the implementation of the project depends on attracting transparently the private capital of a major private investor  with creditworthiness and financial strength, but also technological capability, which is willing to assume the potential risks in the execution phase in order to benefit from competitive and secure long-term energy (at least 50 years) at the operating stage.
Price estimated in 2012, EUR 6.45 billion
According to an EY feasibility study from 2012 the investment in the two reactors would have gone up to EUR 6.45 billion, but the amount would be revised after a new study.
More than that, the strategy of the project, shows that in order to meet medium and long-term electricity demand, at affordable prices for consumers, Romania needs to put in place new, competitive, energy-efficient capacities and clean technologies to cover the capacity deficit that is expected to emerge after 2015, with clear downward trends after 2020-2025.
As effect, the increase in the capacity of the Cernavoda nuclear power plant by two more nuclear units was identified as the optimal solution to cover the capacity deficit after 2020, both from a technical and economic point of view and from the implementation deadline.
In addition, the Cernavoda nuclear project is in the category of investments in low carbon technologies, absolutely necessary for Romania, in the context of the very ambitious decarbonisation targets at European level, of 40 percent reduction of greenhouse gas emissions until 2030.
In November 2015, Nuclearelectrica and China General Nuclear Power Corporation (CGN) signed a Memorandum of Understanding on the development, construction, operation and decommissioning of Units 3 and 4 of the Cernavoda nuclear power plant.