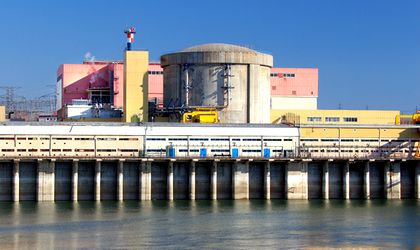 Nuclearelectrica has taken the final steps in terms of negotiations on the construction of units 3 and 4 of the Cernavoda nuclear power plant. Company officials estimate that by the end of this year will reach an agreement in this regard with the Chinese group China Nuclear Power General Corp, the winner of the tender organized by the Romanian state last year, according to Mediafax. The project on the construction of reactors 3 and 4 is valued yet to EUR 6.45 billion, but the feasibility study which determined the investment required is to be revised.
Currently, the two companies are carrying negotiations on the Memorandum of understanding on implementation.
"Negotiations are unfolding normally and reflect the importance of this phase of the procedure. Both sides understand and act to obtain a solid draft, advantageous for long-term needs of the Romanian state from the energy system to the final consumer. We estimate that we could reach an agreement by the end of this year, the next step is the memorandum's approval by the general assembly and determining the Investors Agreement and the Articles of incorporation to the new company, the joint venture in which the selected investor will hold at least 51percent of the shares and SNN will contribute in kind with the assets they already own and which should be harnessed,"  Nuclearelectrica officials declared for Mediafax.
On 15 October 2014, following the assessment of the submitted Documentation of Intent the company China General Nuclear Power Corporation has been appointed Selected Investor for the development of the Units 3 and 4 Cernavoda NPP Project, and on 17 October 2014 the Joint Letter regarding the Intention to Complete the Project was signed.
The company representatives of Canada's Candu joined the Chinese negotiation team as it is well known, Cernavoda nuclear power plant's reactors 1 and 2 are Candu reactors.
According to the up-dated Indicative Timeline for the Process Implementation, the next phases are: negotiate and sign the Memorandum of Understanding regarding the joint implementation of the Project, negotiate the Articles of Association and the Investment Agreement of the new Project Company.
According to the Development Strategy 2015-2025 of Nuclearelectrica as soon as the negotiations with China General Nuclear Power Corporation are finalized, the Memorandum of Understanding regarding the joint implementation of the project will be submitted for endorsement by the Board of Directors and for approval by the Nuclearelectrica General Shareholders Meeting.
Laura Grigore