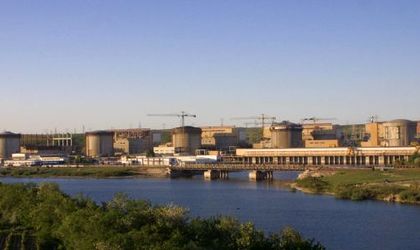 Nuclearelectrica (SNN) recorded a profit up by 27.4 percent last year, net result being RON 390.5 million, compared to RON 306.5 million in the previous year. Net profit per share increased to RON 1.3, from RON 1.02.
The total revenues of the company were RON 2.13 million, of which revenues from the sale of electricity were RON 2.17 billion (RON 2.1 billion from the sale of energy on the free market) and revenues from electricity transport RON 11.67 million.
Operational expenses amounted to RON 1.65 billion, of which human resources stand for RON 388.77 million, the cost of nuclear fuel RON 101.99 million and expenses with the transportation of electricity RON 11.67 million.
According to the report sent to the BVB, during the financial year ended on 31 December 2018, Nuclearelectrica gave dividends of RON 756.79 million, out of which RON 271.36 million distributed from the net profit for the financial year 2017 and RON 485.43 million distributed according to the provisions of art. II and art. III of Emergency Ordinance 29/2017. Unpaid net dividends as at 31 December 2018 amounted to RON 684.12 million
The company has assets worth RON 9.18 billion and an equity of RON 7.428 billion.
The Nuclearelectrica shareholders are the Romanian state, through the Ministry of Energy, holding 82.49 precent of the share capital, Fondul Proprietatea – 7.05 percent and other shareholders – 10.45 percent.