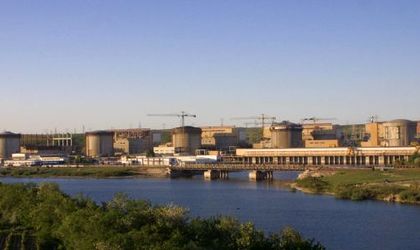 Nuclearelectrica shareholders approved the distribution of dividends totaling RON 378.9 million, the gross dividend per share being RON 1.2567, according to a press release sent to the Bucharest Stock Exchange (BVB).
The gross dividend value is RON 378.914 million and the gross dividend per share is RON 1,25670615, with the dividend payment date of June 28, 2019. However, the shareholders rejected the proposal to distribute the amount of RON 438.625 million in the form of additional dividends, namely a gross additional dividend per share of RON 1.4547.
Nuclearelectrica (SNN) posted a profit growth of 27.4 percent last year, the net result being RON 390.54 million, compared to RON 306.54 million in the previous year. Net profit per share increased to RON 1.3, from RON 1.02.
The total revenues of the company were RON 2.128 billion, of which revenues from the sale of electricity was RON 2.116 billion (2,111 billion lei from the sale of energy on the free market) and revenues from electricity transport of RON 11.67 million.
Expenses in operation amounted to RON 1.648 billion, of which expenses with employees was RON 388.77 million, the cost of nuclear fuel was RON 101.99 million and expenses with the transportation of electricity was RON 11.67 million.
According to the report sent to the BVB during the financial year ended 31 December 2018, Nuclearelectrica declared dividends of RON 756.79 million, out of which RON 271.36 million distributed from the net profit for the financial year 2017 and RON 485.43 million distributed according to the provisions of art. II and art. III of Emergency Ordinance 29/2017 (on the distribution of profits to national societies, national companies etc, n.r.). Unpaid net dividends at 31 December 2018 amounted to RON 684,121.
The company has assets worth RON 9.188 billion and own capital of RON 7.428 billion.
The Nuclearelectrica shareholders are the Romanian state, through the Ministry of Energy, holding 82.49 percent of the share capital, Fondul Proprietatea 7.05 percent and other shareholders 10.45 percent.
Component of SNN, the Cernavoda branch ensures the safe operation of Nuclear Units 1 and 2, each with a 700 MW installed installed power. The two reactors in Cernavoda provide about 20 percent of Romania's energy needs.