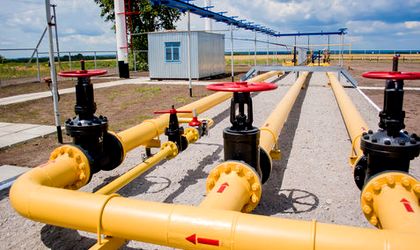 Nova Power & Gas, company member of the E-INFRA group, develops the natural gas network in Huedin (Cluj county). The project, worth RON 8.5 million, continues the E-INFRA group strategy to develop Romania's critical infrastructure, through private investments in essential public utility projects.
"Following the inauguration of the distribution network in Moara, Suceava, in June, we have already started a new project for the development of the natural gas network in Huedin, Cluj. For us, it is yet another project that demonstrates the beneficial role of private investments in the public utilities segment, aimed at reducing, step by step, the gap of Romania's coverage with natural gas networks versus other states in the region. As previously announced, we reconfirm the company's strategy to invest, in the coming years, in new gas concessions," said Mircea Bica, CEO, Nova Power & Gas.
The total length of the natural gas distribution networks that will be developed in Huedin is 34.5 kilometers, and the network will serve the over 9,000 inhabitants of the city.
The total investment of Nova Power & Gas in the project, which includes the high-pressure connection pipe, the Huedin measurement-delivery regulation station and the establishment of the local distribution network, will amount to 8.5 million lei.
Nova Power & Gas also runs gas concessions in Câmpulung Moldovenesc, Vatra Dornei and Sadova (Suceva), as well as Stei (Bihor). Recently, the company has also inaugurated a natural gas network in the Moara commune, Suceava county, following a 6 million lei investment.
The E-INFRA Group also owns a concession in Bucharest, for the Netcity metropolitan fiber optic network, along with its own national fiber optic network and several photovoltaic parks.
A Romanian company, active on the electricity and natural gas market since 2007, Nova Power & Gas responds to the consumers' needs through a complete offer of electricity and natural gas services in the free market.
Nova Power & Gas is part of E-INFRA, a group of five companies active in the field of energy and telecommunications infrastructure, together with Netcity Telecom, Direct One, Electrogrup and WESEE, with over 600 employees and an annual turnover of over 100 million euro. More information is available at www.novapg.ro and www.e-infra.ro.