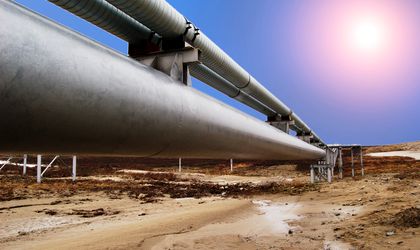 The timetable for the Nord Stream 2 pipeline project to Germany is changing, according to Gazprom general manager Alexey Miller, cited by Reuters. His statement comes after Nord Stream 2 AG project operator announcement that the delay in obtaining licenses in Denmark could postpone the opening of the gas pipeline to 2020.
Russian gas group Gazprom will bear half of the construction costs of the Nord Stream 2 pipeline, estimated at EUR 9.5 billion. The other half is supported by the European partners of the group, the German companies Uniper and Wintershall, the Anglo-Dutch group Shell, the French company Engie and the Austrian OMV.
"Even if some situations arise, it is important to understand that they could affect project deadlines, but in an insignificant way," said Miller in a televised interview. "In reality, the atmosphere is good, the activities continue at a sustained pace, and so far we have the funding for the necessary expenses for Nord Stream 2."
Last month, the company that promotes the Nord Stream 2 gas pipeline proposed the third possible route for the pipeline to be located through Danish territorial waters in an attempt to overcome the objections raised by the Copenhagen authorities over this project.
The Nord Stream 2 AG consortium has already submitted to the Danish authorities plans for two possible routes to the southern Baltic island of Bornholm in the exclusive economic zone of Denmark, the first of these routes being presented more than two years ago, but in March it was asked to presents a third option.
The North Stream 2 pipeline is being criticized by the US, which accuses Germany of increasing its dependence on Russian natural gas as well as several states in Eastern Europe, the Baltic Sea and Northern Europe, who fear that Nord Stream 2 will increase the EU's dependency of Moscow.
Even if Nord Stream 2 AG representatives still claim that the gas pipeline will be ready by the end of 2019, the obstacles raised by Denmark could delay the completion of the pipeline. The Danish Energy Agency could not estimate when an authorization would be issued.
Nord Stream 2 AG spokesman Jens Mueller recently said that if the Danish authorities will issue necessary approvals in the second part of the year, the consortium could bring additional ships to urge work so that the Danish section of the future gas pipeline to be ready within one month.