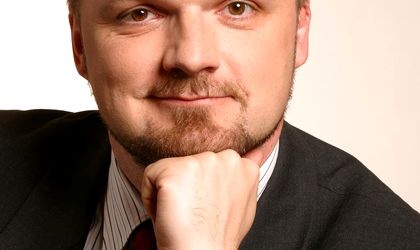 Hungarian oil and gas company MOL announced that it has signed concession agreements with the Romanian National Agency for Mineral Resources (ANRM) for three exploration blocks.
EX-1 (Voivozi), EX-5 (Adea) and EX-6 (Curtici) were awarded during the most recent licensing round from July last year to the consortium of MOL and Expert Petroleum. MOL is the operator of the projects, with 70 percent participating interest in the blocks, while Expert Petroleum holds the remaining 30 percent.
"MOL Group has long term investment plans for Romania. Deploying upstream projects in Romania match perfectly with developing our filling stations network and logistics facilities," said Szabolcs I. Ferencz (photo), CEO MOL Romania.
According to company information, the blocks have a combined area of 3,434 square km and are located in the Pannonian basin, next to the Hungarian border. The exploration period is divided to a three-year initial term and an optional three-year phase. The initial work programme includes 2D and 3D seismic measurements to be followed by drillings. Besides the good oil and gas potential, some of the blocks have unconventional potential as well. The agreements are subject to the approval of the Romanian Government.
Dana Verdes