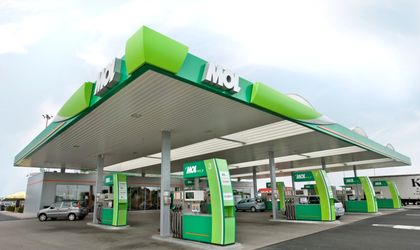 MOL Group approved dividends of USD 376 million (HUF 107 billion) from the net profit recorded in 2018. The base dividend is expected to rise by 11.8 percent to approximately HUF 95 per share from last year's HUF 85 per share, thus continuing the previous trend of gradually increasing the regular dividend payment.
Additionally, similar to last year shareholders approved special dividend proposed by the Board on the back of strong cash flows achieved in 2018. With the special dividend representing a 50 percent top-up of HUF 47.5 per share, the total dividend per share is expected to reach approximately HUF 142.5 for the 2018 financial year.
The Annual General Meeting approved the Board's proposal for re-election of Dr.  Sándor Csányi, Dr. Anthony Radev, and Dr. János Martonyi as well as the election of Mr. Talal Al Awfi as members of the Board of Directors. Furthermore, Dr. Anett Pandurics was elected as a member of the Supervisory Board and Audit Committee.
"I am pleased to close the 2018 financial year today, which will be remembered as a successful and also a defining year. A year when we invested in new businesses and new technologies that will set the stage for our future transformation and growth, as the board and the management focus on its long-term pursuit: to transform the business while continuing to deliver a solid operational and financial performance. I would like to thank our shareholders for supporting the resolutions put forward by the Board of Directors. In 2019, we will continue transforming our business, while striving to deliver a best-in-class investment case," said Zsolt Hernádi, MOL Group Chairman-CEO.
In 2018, MOL increased its EBITDA by 10 percent to USD 2.69 bn, comfortably beating its upgraded target. Upstream and Consumer Services continued to significantly increase their contributions, while the strong internal performance in Downstream partly offset the weakening margin environment.