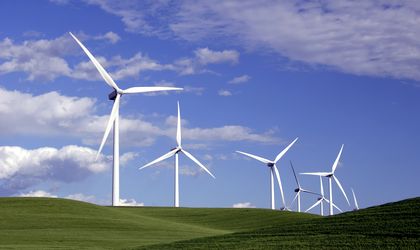 The decision nr 495/2014 regarding the partial exemption of electro-intensive industry from the payment of the contribution related to promoting renewable energy sources is applicable starting December 1st 2014, after receiving the approval of the European Commission shortly before this date. "The situation was close to limit regarding the application of the decision, considering that the government postponed three times the application for not yet having obtained the agreement from the European Commission and in a way gave hope to the energy-intensive consumers, which probably had budgeted the spending for the end of the year differently, taking into consideration the state aid scheme regarding the exemption from the payment of green certificates. We think this type of approach […] is not very encouraging to foreign investors, which when coming to Romania expect to find a predictable legislative framework, one that is compatible with European norms," explains Boiana Berchi, partner at McGregor & Partners.
In July 2014 Romania notified the European Commission of plans to reduce the contribution to the financing of renewable energy for certain companies active in sectors with particularly high electro-intensity and trade exposure. The beneficiaries will pay 85 percent, 60 percent or 40 percent less RES support if they demonstrate an electro-intensity of more than 20 percent, between 10 percent and 20 percent, or between 5 percent and 10 percent, respectively. The beneficiaries would also need to show that: they do not record debts to the general consolidated budget of the state; carry out energy audits and implement measures to improve their energy efficiency; do not lay off more than 25 percent of the employees and maintain activities in the European Economic Area; and conclude partnerships with educational institutions in order to narrow the theory-practice gap, increase professional level and attract skilled personnel.
"The state-aid scheme clearly favors the industrial sector which will benefit in the light of the new provisions of substantial exemptions from the payment of green certificates for the energy intensive companies. As these regulations are mainly addressing local investors we think incentives for foreign investors, active in the energy sector and which decided to maintain their business in Romania, are necessary. Only in this way will a balance be reached between the interests of the electro-intensive consumers and the needs of the renewable energy producers. The latest legislative changes regarding the suspension or the reduction in the number of green certificates to their minimum value and the aid scheme for large consumers create an unfavorable climate for foreign investors currently present on the local energy market," Berchi explained.