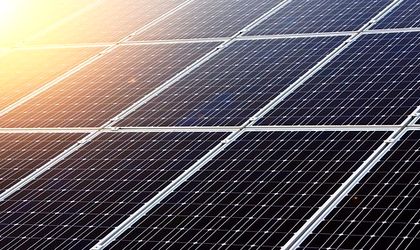 In the age where sustainability is increasingly important, many are now considering taking the push to make their home greener. Whether you're a homeowner or a renter, this can be a confusing pursuit, with many different areas of exploration and conflicting resources available. Understanding this, we want to go over a few tips that everybody should know, for the better health of you, your family, and your future.
Homeowners
Homeowners have the most freedom in making homes sustainable, and this can result in major long-term dividends when sustainability is properly utilised. In Sharjah, one of the best ways to do this is leveraging the power of the sun. Solar panels for electricity are a great way to lower power bills, but this isn't the only possible area of exploration.
Also of use are solar reflection materials to keep out the heat on hot days or a combination of different materials which encourage passive air-flow throughout a home. High-performance windows are similarly key in this regard, as quality windows can make around a 50% difference in total lost heat energy. Changes to insulation is also an area for consideration, for maintaining a comfortable temperature no matter the exterior environment.
Renters
Renters are going to find themselves more limited in their ability to make changes, but there are still a few areas which can provide major savings and greater sustainability over time. Lightbulbs are a popular example of this, especially for those who have family members forgetful about turning them off. Simple LED lights provide as much coverage as incandescent bulbs, and can easily be more than 75% more efficient. They also last much longer, giving the advantage of less waste, according to Viribright.
Another worthwhile approach can be to invest in newer energy-efficient appliances. Since these will come with you as you move, they have long-term use and can make enormous differences in ongoing energy costs. Refrigerators are often the most important part of this equation, though any appliance in constant use could be considered for a more sustainable upgrade.
Finally, we would recommend blocking off windows which are in constant sunlight and not being used, if at all possible. External shades can be useful here and are usually unobtrusive enough to not require the permission of landlords. The less sun hitting windows, the less spent on cooling a house, which is a pressing concern in the Sharjah sun.
Those Looking to Move
If you aren't settled or are looking to move into a new location, then the best way to enable sustainability can be to get ahead of the curve. In other words, rather than moving into a property and modifying it, it can be a better idea to simply move directly into a more sustainable home.
Many modern property brokers such as Bayut will note important sustainability factors in their listings. Some of these homes will be built around efficient AC design, for example, whereas other more traditional homes will be built around passive heat management without the need for powered temperature control. When looking at new properties, measure them against the suggestions we made above, to see which options are already available, or which might more easily be implemented.
Sustainability is no longer avoidable as a buzzword, as the advantages for you, your community, and your planet are now well established. Rather than fight against the rising tide, consider planning ahead, for the sake of health and comfort, and whether in Sharjah or beyond, you'll be better off for it.