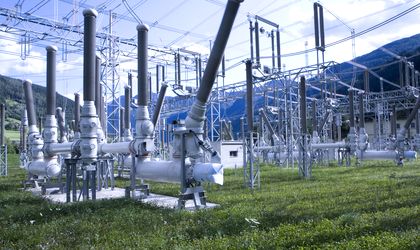 Romania was during a long period of time an electricity exporter into the region as its Communist regime-built power industry was large and diversified. But the situation is about to change this year due to lack of investment, poor management and bad regulations.  
Last year, Romania was still an electricity exporter but the amount of exports was much smaller than in the previous years.
In the first 11 months of 2018, Romania exported electricity of EUR 210.6 million, while imports reached EUR 120.8 million, according to National Institute of Statistics (INS) data.
But electricity export declined by 16.3 percent last year compared with 2017 following a decline of 24 percent in 2017 and a reduction of 18 percent in 2016.
Compared with 2015, Romania's electricity export halved last year – and this worsened the country's trade deficit.
This year the situation could worsen because during last winter Romania had to import energy to cover the demand in the peak hours – and even at normal consumption. In many days in January, one quarter of Romania's electricity consumption was covered from import – a warrying situation for a country used to supply electricity to its neighbors.
On Monday at 11:50, Romania's total electricity production was 7,581 MW, while total consumption reached 7,487 MW – and the difference of 94 MW was exported, according to Transelectrica data consulted by Business Review.
But more than a quarter of total electricity production (around 2,100 MW) was ensured by wind – a "green" but volatile source of power.
Despite its large power capacities in theory, Romania has challenges in ensuring power production as many coal power capacities built during the communist regime are outdated and need to be modernized.
Romania ranks among the European Union countries that manage to cover over 20 percent of consumption from renewable sources, due to large investment in projects made during the last decade, but these sources are not enough to cover the country's needs.
In 2017, the share of renewable energy in Romania was 26.6 percent, over the EU average of 19.5 percent.
Only 4 of the member states cover more than a half of their consumption from renewable sources, Sweden (69.1 percent), Finland (54.8 percent), Latvia (54.6 percent) and Estonia (51.6 percent).
On the other hand, the power production system in Romania needs large investment and maintenance works – and both were rare during the last few years.
On average, around 10 percent of the consumption was covered by wind turbines during the last years, but the share increased this year due to lower production in other type of power facilities like coal-based power plants.
The total power of the local wind turbines is 3,029 MW but production in this type of power sources is very volatile in a country located far from planet's oceans or prevailing winds.
In eastern Romania, close to the Black Sea coast – where most of the local wind turbines are installed -, wind is not constant – and this means that wind power could fall from peak to nothing in a couple of hours.
However, some experts say that doubling the production capacity of wind power could solve some of the problems Romania is now facing.
According to local experts, there are 8,000 MW of production missing in Romania from the total of 24,000 MW production in theory.
The Energy Minister threatens electricity suppliers that their licenses could be revoked if they don't supply enough electricity despite the fact that most electricity producers in Romania are state-owned.
The main problem in production is generated by the coal power plants that reduce electricity supply due to a mix of factors such as poor management, lack of investment, social problems and regulatory-related difficulties.
The two main Romanian coal power plants, CE Hunedoara and CE Oltenia, supplied only 18 percent of the national production on January 17, 2019, when the consumption peaked, and pushed imports to record-levels.
In normal conditions, the coal power plants cover around 40 percent of the consumption over the year.
In order to save the inefficient coal power plants, the government plans to combine in a single company Hidroelectrica, a highly profitable hydroelectricity producer, and some of the coal plants – and this project is rejected by most local experts.
The most stable and profitable energy producers in Romania, Hidroelectrica and Nucleaelectrica – which produce the cheapest electricity in the system -, are hit this year by the emergency ordinance 114/2018 that impose a special tax of 2 percent on the turnover and capped the profit margin to 5 percent for the energy supplied to households. Both companies need investments valued at billions of euros in order to ensure long-term electricity output.