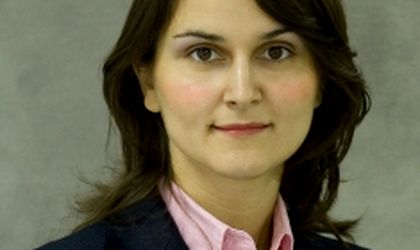 Partner Content
Wind farm projects developed in Romania have so far been financed mainly on the basis of capital injections made by developers, their partners or the companies acquiring the projects at a certain maturity stage. However, recently both developers and potential buyers of projects on the one hand, and banks on the other hand, seem to have an increased appetite for debt financing (in this case project finance). The natural question is – what stops them from satisfying this appetite?
Non-recourse and limited recourse project finance may be sometimes difficult to put in place, but the current legislative situation in Romania seems to be far from helpful.
Back in 2008, the newly passed law 220 on the promotion of energy produced from renewable sources was warmly welcomed. However, although technically approved since 2008, two years later this law is still ineffective and not applied. Its effectiveness is apparently delayed until the European Commission approves the state aid schemes set out by the law. Although the Commission's approval cannot be issued without a formal request, it appears that no notification has been filed yet and only some informal discussions have taken place.
Moreover, secondary legislation meant to complete the puzzle absolutely necessary for developers, investors and financing banks to assess the viability of a project (e.g. regarding the mandatory quotas for the acquisition of green certificates) is yet to be issued.
Legal and regulatory uncertainty and unpredictability are also among the factors which make quite difficult the conclusion of long term sale and purchase agreements between the owners of wind projects and potential buyers of power and/or green certificates. While these agreements are usually one of the instruments used as security for the financing of power projects, they are basically absent on the Romanian renewable projects market. The situation is further complicated by the quite limited options of the banks in terms of assets on which they can take security and the rather unattractive enforcement scenario (also doubtful from authorized capacity standpoint) in which they would end up being at least for a limited period of time the developer/operator of a wind farm.
On top of these, assessing whether a wind project in Romania is bankable involves a substantial due diligence (based on the review of a significant number of permits and contractual arrangements) and sometimes the evaluation of various risks generated by grey areas of legislation. This is just one of the negative by-products of the convoluted, quite bureaucratic and time consuming permitting process for these projects and an unclear legislation.
Project finance for wind farms could be one of the drivers of new activity on a rather quiet lending market. It would also prevent wind projects losing speed as they run out of money and in this way preserve the interest of potential investors. However, this cannot be achieved as long as there are more questions than answers in relation to the legal framework for the promotion of green energy in Romania. 
Alina Stancu Birsan, Senior Associate, Peli Filip  
About the author:
Alina's main practice areas are Projects (Energy and Infrastructure), Mergers and Acquisitions and Finance and Capital Markets. Her background includes diverse experience in other areas such as privatizations, public procurement and general corporate.
Before joining Peli Filip, Alina has worked for five years in the Bucharest and London offices of Linklaters and has acted on projects in several jurisdictions.
Alina is currently advising one of the potential investors in the project for the development of units 3 & 4 of the Cernavoda nuclear power plant (the largest energy development in Romania) and has also advised it in relation to the development of the Belene nuclear power plant in Bulgaria. Alina advised Continental Wind Partners with respect to the sale of the largest on-shore wind farm development in Europe and continues to assist them in relation to the development of several renewable projects in Romania. She is also advising a leading European renewables company in relation to the acquisition of a wind farm and post-closing related matters in Romania and has advised the winning consortium composed of two major European infrastructure companies in relation to the intended construction and operation of the Comarnic-Brasov motorway.
Other projects include advising one of the world's leading producers of cement and aggregates in relation to the sale of a construction engineering business and Glencore International AG in connection with the creation of a pledge over gasoline stock deposited in Romania.
Alina was also member of the teams advising ING Bank N.V. on the IPO of A&D Pharma Holdings N.V., the first international GDR issue and London listing of a Romanian business.