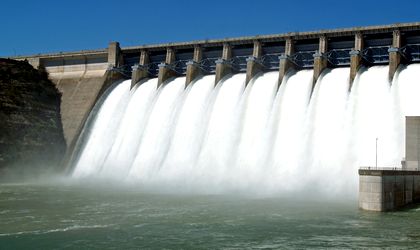 Hidroelectrica, the biggest electricity producer in Romania, reported an output of 87 GWh for Thursday, May 23, which was a historical maximum level for the company.
The company's director, Bogdan Badea, said that the record could be broken again on Friday.
"We produced 87 GWh; it was Hidroelectrica's highest one-day production. Today we could exceed that level and hit another all-time record, of about 90 GWh, unless production is reduced by the National Energy Dispatch," he said.
Badea added that Hidroelectrica's production reached a maximum power of 4,422 MW on Thursday evening, but that higher levels had been reached in the past.
In the past few days, due to abundant rain, Hidroelectrica has been able to cover over half of the country's energy consumption, which turns Romania into an energy exporter even though a reactor at the Cernavoda plant has been stopped and wind energy does not have a major contribution.
This morning, Hidroelectrica's production power had reached 4,000 MW, covering about 57 percent of national production.
In 2018, Hidroelectrica had a historical high net profit of RON 1.55 billion, a 14 percent increase over the previous year, with a turnover of RON 4.2 million. The company operates 208 plants with an installed power of over 6,400 MW.