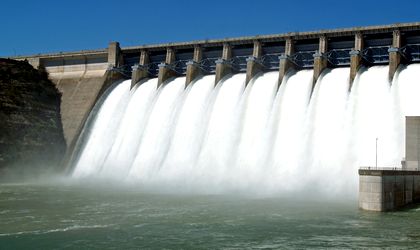 Hidroelectrica recorded a gross profit of RON 1.98 billion in the first 9 months of the year, more than the gross profit recorded in all of 2017, of RON 1.6 billion, according to chairman Bogdan Badea, cited by energynomics.ro.
Despite the drought that started in July this year, the electric energy producer had revenues of RON 3.2 billion in the first 9 months, similar to the same period of 2017. The company produced 14.19 TWh of energy, up from 14.04 TWh last year.
Hidroelectrica's general manager also said that the filling rate of the water reservoirs was at 70 percent at the end of October, much higher than the 57 percent recorded in October last year and despite the drought that we've been seeing in the last months.
The head of the company said that Hidroelectrica plans to invest RON 5.56 billion over the next five years. The plan includes "new investments, upgrading, capitalization maintenance and acquisition of holdings." The plan is to have additional production capacities of 580 MW of which 200 MW would come from renewable solar or wind sources.
Bogdan Badea said that the investment plan will not jeopardize the dividend payment at maximum quota, since the company will be able to finance the investment.