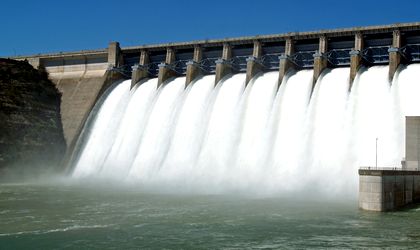 Hidroelectrica registered a gross profit of over RON 1 billion in the first six months of the year, according to Bogdan Badea, president of the company, in an interview for energynomics.ro. The growth registered for gross profit is mainly a result of a rainy first trimester that pushed up the production of electric energy.
These days Hidroelectrica is on high alert due to the rains falling all over the country that rises up the level of water behind the dams, but also brings a huge amount of waste and garbage around the dams. The company was warned by the environmental authority to clean the waste in the water in several regions.
The electricity produced by hydropower was up to 40 percent of the energy mix in the first half of the year. According to Badea, the market price had fallen in the period mentioned due to the hydropower.
Hidroelectrica recorded, in 2017, a gross profit of RON 1.6 billion and a turnover of RON 3.254 billion. The company paid around RON 1.1 billion in dividends, after being forced to pay RON 650 million as special dividends.
Badea also declared that the company this year investments are going as scheduled, with a total of EUR 108 million. Also, the five-year plan of investments is going forward, with a total budgeted of EUR 750 million until 2022.
The company also continues the restructuring process, staff reorganization and management changes.