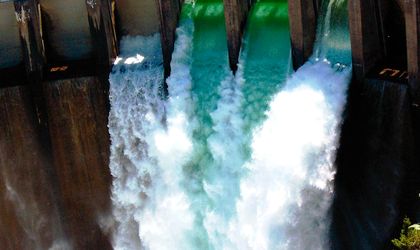 Hidroelectrica has finalized building works for the Robesti hydropower plant that has an installed capacity of 27.1 MW and a yearly generation capacity of 74GWh. The plant has entered into technological tests and is expected to generate energy by the end of this year, before its introduction in the National Energy System.
"The Robesti hydropower plant will start producing energy within technological tests by the end of this year. The final reception of CHE Robesti represents the result of the common policy of the Ministry of Economy and Hidroelectrica, regarding the introduction in the energy circuit of investments that are in advanced stages", stated Dragos Zachia Zlatea, general director of Hidroelectrica.
The Robesti hydro power plant is an investment of EUR 75 million, part of the hydro planning on the Olt River, Cornetu Avrig, that includes a series of 5 production capacities.
Ovidiu Posirca