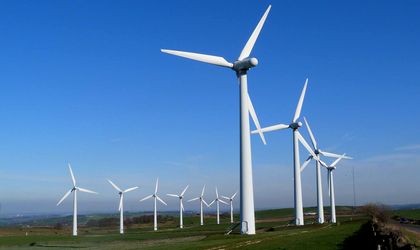 Romania could increase the share of its energy from renewable sources from 27.9 percent up to 35 percent with investment of EUR 17 billion, a scenario that might prove cheaper for the country than the alternative options, according to RWEA & Deloitte study "Renewable Energy in Romania: Potential for Development in the Horizon of 2030."
The study indicates 4 scenarios: the current scenario, the reference scenario, the potential A scenario and the potential B scenario.
The first scenario forecasts that the current share of renewable energy will maintain at the current level of 27.9 percent of total energy in Romania until 2030, while the reference scenario indicates an increase up to 32.4 percent.
In potential A scenario, the share of renewable energy will increase to 35 percent in 2030, while the last scenario estimates a share of 35.5 percent.
Wind and solar energy is considered critical in increasing the share of renewable energy, given the estimated evolution of the cost of these technologies globally.
Net installed wind power capacities will reach 6 GW for the Reference Scenario, while for Potential scenarios A and B are expected to reach a level of 7 GW. In the current scenario, installed capacity in wind farms will reach 4.3 GW (from 3 GW currently).
"Cumulated investments in the Romanian energy sector for the projected period are expected to be over EUR 17 billion in the case of the potential A scenario, EUR 20 billion in the reference scenario, EUR 22 billion in current scenario and EUR 25 billion for potential B scenario," the report says.
For the wind farms, around 54 percent of the capital invested will be spent in Romania, and in the case of transmission and distribution networks of electricity, the share is estimated at 55 percent.
According to the study, every EUR 1 billion spent for wind farms or electric networks will add value to the Romanian economy of at least EUR 2 billion.