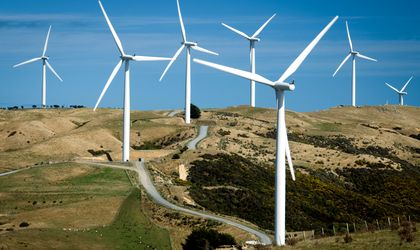 Romanians are optimistic about the transition towards renewable energy sources and believe that the country is already almost halfway through this process, according to a survey conducted by E.ON and Kantar EMNID in ten countries, Agerpres reports.
European countries have set ambitious goals in terms of moving energy production from conventional sources (coal, gas, etc.) to renewables (photovoltaic, wind or hydro), but one of the biggest questions at this time is how much progress they have made towards this goal.
The survey asked for people's opinions on the way things have progressed in their own country as well as in other countries.
Romanian respondents estimated that their country has made 40.5 percent of the progress required for the transition. On the other hand, those in other countries surveyed said that Romania was only a third of the way through its transition.
British respondents saw Romania's progress around 40 percent of the way, while Turkish respondents estimated that Romania had achieved 56.7 percent of the transition's goals. Lower scores were assigned to Romania by Denmark and Germany (25.1 and 26 percent, respectively).
Asked about the progress made by other European countries on the transition to renewable energy sources, Romanians ranked Sweden in first place with a 73.4 percent completion rate. Germany came in at a close second (73.2 percent), followed by Denmark with 73.1 percent. These three countries were also the top three based on the responses coming from all the other countries surveyed, followed by the UK, France, Italy, the Czech Republic and Hungary. Turkey and Romania were ranked in the last places.
On average, respondents in the ten European states believed that Germany's progress was about 65 percent complete, but Germans themselves only saw the country as having made around 50 percent of the necessary progress.
E.ON's general manager, Johannes Teyssen, said more than once that Germany's energy sector is still far from having had a real transition towards renewables. He added that the country's environmental efforts were stagnating and that it still needed better measures in terms of energy distribution and heating, suggesting that authorities had to have a consistent approach regarding the introduction of an efficient CO2 tax for using fossil fuels in heating production and distribution.