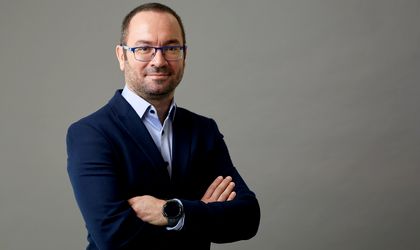 ENGIE Romania plans to continue the investments in increasing its production capacities from renewables. At the same time, the company will continue to modernize the natural gas infrastructure.
The company is one of the main green energy producers, with an installed capacity of 120 MW in wind and solar, and it will focus on developing more photovoltaic parks next year. ENGIE Romania's plans are ambitious and in line with the Group's strategy to accelerate the transition towards a carbon-neutral economy and reach net zero emissions by 2045.
"We're developing our renewable electricity portfolio of new projects which accounts currently of about 700 MW. Our portfolio is under continuous development and will continue to be so at least until 2030.", stated Răzvan Grecu, Head of Business Development at ENGIE Romania.
At the same time, the supplier of electricity, natural gas and tehnical services offers its customers decarbonization solutions by developing decentralized renewable energy capacities that partially or fully cover their electricity consumption. For example, next year, ENGIE Romania will start the construction of the largest on-site photovoltaic park in Romania, with an installed capacity of 8.6 MWp, on the premises of Saint-Gobain's glass plant in Călărași. The photovoltaic system will produce over 14,000 MWh/year, thus covering approximately 20% of the plant's electricity needs.
The company will continue to invest in the modernization of the gas network, as well as in the preparation to integrate hydrogen. "In the medium term, we aim to convert part of the gas network for the use of green gases. Two of the projects we are working on are the modernization of a part of the gas distribution network for the injection of hydrogen, as well as the development of a biomethane production project, aiming at injecting the resulting biomethane into the distribution network", said Răzvan Grecu, Head of Business Development ENGIE Romania.
He emphasized that, for Romania, there is no universal technology that can be applied, but a mix of reliable solutions in terms of cost and implementation. "Energy transition is not a parachute jump but a carefully planned journey. For the energy transition to be successful we should acknowledge that no single technology is the response, not even natural gas, hydrogen, or biomethane", Răzvan Grecu continued.
With the development of renewable energies and energy efficiency measures, the share of natural gas, although decreasing, will remain important in the energy mix for the coming decades. Also, the interest in being connected to the gas network still remains high. For instance, between 2020-2021, the number of requests to connect to the network increased by 30%, according to ENGIE Romania.