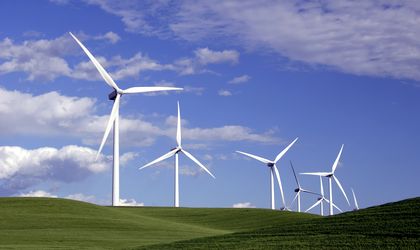 Romania is an emerging market for renewable projects and the green certificate support scheme has boosted investments in the field, making lenders more interested in these projects. However, an unstable legal framework and the lack of investment in the grid could hinder the burgeoning green market, specialists warned.
Ovidiu Posirca
Romania ranks 13th in the Country Attractiveness Index drawn up by consultancy firm Ernst & Young (E&Y) this February. Moreover, the country comes tenth in the wind segment, alongside Poland and Ireland. E&Y said Romania made the top ten destinations for wind projects after Monsson Group started constructing a 150 MW park worth EUR 245 million. Luigi Ferraris, chief financial officer of Enel, the Italian utility firm, announced last week that the company would double its wind capacities in Romania to 500 MW by 2016. Its renewable arm, Enel Green Power, spent EUR 330 million on wind farms last year, taking the installed capacity to 269 MW.
Iulian Circiumaru, manager of management consultancy services at PwC, says another 900 MW in wind power will be rolled out this year. Around 1300 MW of new wind installments will become operational through to 2015 according to announced projects.
Meanwhile, Robert Ghelasi, director of the energy department at Capital Partners, an investment bank advisory, says Translectrica, the grid operator, can take in a maximum of 3000 MW from renewable sources in the system.
Romania had 976 MW in wind capacities, 1.9 MW in photovoltaic (PV) energy, 382 MW in small hydro plants and 25 MW in biomass in January, according to grid operator Transelectrica.
Green energy seeks green light for financing
Ghelasi says the renewable energy sector is capital intensive and that projects are not feasible by themselves but need a support scheme that promotes energy output from clean sources.
"The more a renewable sector is dependent on the support scheme, the more the financing risk increases," says Ghelasi.
Cosmin Stavaru, partner at law firm Bulboaca & Asociatii, says the enforcement of the secondary legislation to Law 220/2008, which promotes energy production from green sources, has improved the premises for financing renewable projects.
"The current law grants the incentives for a guaranteed 15-year term, thus allowing for long term cash-flow projections and a business plan, which constitute the very foundation on which the project financing is to be built. Also, the price of green certificates even at the floor level set by the law appears to be still sufficiently rewarding for investors; hence, the credit standing of a project is improved," says Stavaru.
The prices of green certificates (GC) have a minimum limit of EUR 27 per GC in order to protect producers, while the ceiling is EUR 55 per GC to protect consumers. Around 1.7 million GCs were issued in 2011, out of which over 1.4 million were traded, either through bilateral contracts, which was the preferred channel, or on the GC market.
"The support scheme in Romania, which is based on the green certificate scheme, is one of the most advantageous in Europe," says Circiumaru of PwC. He adds that solar power is granted six GC for every generated MW, biomass three, wind two, while small-hydro has been allotted one or two.
Perry Zizzi, partner at law firm Clifford Chance Badea, says the incentive scheme was necessary in order to make renewable projects bankable.
"The most conservative methodology is to attribute the minimum value to a green certificate, although some banks have voiced concerns about a developer not being able to sell its green certificates at all," says Zizzi. He adds that by the beginning of next year the level of incentivisation for certain technology might be reduced if overcompensation is identified, but there are ongoing efforts to grant wind output three GCs.
"There is financing appetite from local banks for projects between 5 and 10 MW, but financing for large projects is provided through syndicated loans or club deals where the lead arranger is an international financial institution such as the EBRD or EIB," says Ghelasi.
The Capital Partners director says the green certificate scheme has significantly improved project financing as the required equity has decreased from 35-40 percent to 25 percent, as the level of granted CGs has increased. Previously there was no financing for PV projects as 85 percent of the revenue originated from GCs.
Hurdles for renewable projects
Specialists say bureaucratic procedures and frequent changes in legislation are keeping some investors away which impacts financing. Transelectrica says around EUR 500 million is needed to upgrade the grid in the coming years, but the financing sources for this project remain unknown. Meanwhile, renewable generating technology is more expensive and the cost of building 1 MW can reach EUR 4 million.
Turnkey costs without VAT for the main green sources are as follows, according to Ghelasi: 1 MW of PV energy costs EUR 1.95 million and is expected to decrease to EUR 1.6 million in the next year. In highly efficient co-generation the cost ranges from EUR 3.5-4 million for 1 MW, while in wind the cost goes from EUR 1.35 to 1.5 million. Small hydro is between EUR 2.5 and 3.5 million but can reach EUR 5 million, depending on the location.
"Although the law governing the renewable energy, law no. 220/2008 for the promotion of the use of energy from renewable sources, has been in force since 2008, the support scheme provided by it, as approved by the European Commission, has applied since the end of October 2011, while the market is still waiting for the norms for its application to come into force," says Delia Bosman, partner at law firm Dragne & Asociatii.
Stavaru of Bulboaca & Asociatii says permitting procedures for green projects are bureaucratic and the connection to the grid may also bring upgrade costs. The local authorities play a crucial role in the decision-making of investors and frequent changes in legislation or unclear areas may also prevent new investments.
"Banks want to be sure that the developer has obtained the requisite land ownership or usage rights. Admittedly, this can be challenging in remote areas where a lot of people treat their ownership rights quite informally. For a developer, that means having to deal with land that is not yet registered in the Land Book, not yet measured by a cadastral expert and often not even legally inherited due to failure to take the necessary steps," says Zizzi of Clifford Chance Badea. However, almost all banks and future purchasers seek developers that have secured the rights to construct and operate these projects.
"We are in a good period as banks are getting more interested in financing renewable projects," says Corneliu Bodea, vice-president at Adrem Invest, a company that will spend EUR 70 million on a cogeneration plant in Suceava city, fueled by biomass. However, 80 percent of the funding will come from banks. Bodea says banks have become "friendlier" since the authorities concluded their negotiations with the EU and the last updates to the renewable law that regulates the GC grant system.
Green uncertainties
Although some banks are starting to lend an ear to renewable projects, the green certificate program that acts as a guarantee raises bankability issues. "Many bankers seem to consider the green certificate system as having a reduced degree of bankability due to its rather artificial nature, combining market-based characteristics with regulated market features," says Stavaru. He adds the validity period of GCs has been reduced to 16 months and there is no guarantee of the off-take of green certificates when the supply from current renewable generation exceeds demand for the mandatory green certificate acquisition quota. The floor price of EUR 27 for a GC is guaranteed in theory only, as it may not apply to an ultimate off-taker.
Bosman says banks are still reluctant about the support system, mainly because of the mechanism of taking over excess green certificates. UniCredit Tiriac Bank representatives add that renewable financing is constrained by the incentives system, the high generation cost and restrictions depending on the area.
"On the Romanian market it is difficult to obtain long-term agreements for the sale of electricity and the green certificates. Such agreements are executed on the local market for a term of approximately two years, which is viewed by the banks as insufficient for medium- or long-term project financing," says Bosman.
Stavaru says there is a certain mistrust in the bankability of the legal framework which makes it difficult to raise project finance. Ghelasi adds that strategic investors, which provide financing from their balance sheet and corporate bank financing, have acquired projects in the "ready to build stages" in the last four months. Meanwhile, financial investors rely on project financing provided by local banks. However, these lenders are fully dependant on the existence of power purchase agreements (PPA) and GCs on the medium and long term. He warns that this will sacrifice the profitability of a project for the sake of securing bank financing.