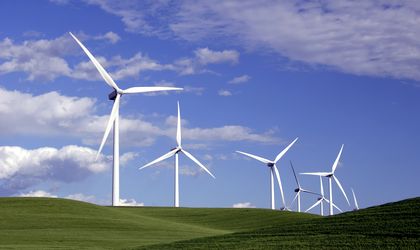 Romania could have a target of 31-32 percent for renewable energy in 2030, significantly above the country's 24 percent target for 2020, Zoltan Nagy-Bege, vice president of the National Regulatory Authority for Energy (ANRE) said.
"The clean energy legislation package for all Europeans is discussed at EU level, a legislative package containing several regulations and several draft directives, the most important being the new directive on renewable energy, the new Energy Efficiency Directive, the Energy Union and for the European energy markets," said Nagy-Bege.
According to him, the legislative package could be approved during the Austrian presidency of the EU Council in the second half of this year. Otherwise, the adoption will take place after Romania takes over the Council's presidency from 1 January 2019.
"The European Parliament has already approved very daring targets and at the moment the parties are trying to maintain their position, although it seems that the targets set by Parliament will still be reduced. For renewable energy, Parliament has approved a target of 35 percent, which have been brought to my attention, it seems that there are chances to approve 31 percent or 32 percent," the ANRE representative said.
He pointed out that this is a significant leap, compared to 24 percent for 2020, Romania's target, which Romania achieved two years ago.
"But there are arguments for a bold target. Over the past 10 years, the cost of technology has dropped significantly, and Parliament's argument to set a much higher target than 2020 was that for many technologies, in a few years, will be cost-effective even without support schemes, so there would be no additional financial effort for energy consumers," added Nagy-Bege.
The European Parliament endorsed the Directive on the promotion of renewable energy sources in January, according to which member countries must reach a target of 35 percent of consumption coming from renewable sources by 2030. Initially, the European Commission proposed 27 percent.
Romania has a renewable energy target of 24 percent for 2020, which it has already reached since 2016.