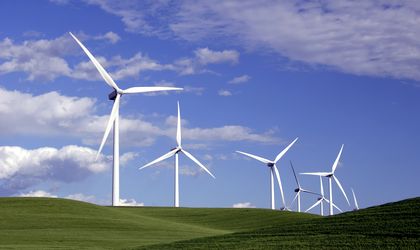 The renewable arm of Italian utility Enel plans to start operations on another 180MW of wind installed capacities in Romania by the end of 2012, according to Francesco Lazzeri, general manager of Enel Green Power Romania. This statement was made today during an event on renewable energy organized by Confindustria Romania.
Enel Green Power started its Romanian operations in 2007, reaching 296 MW of wind installed capacities last year, in the Doborgea and Banat areas, south and south-west of Romania. Apart from growing the wind capacity, Enel is looking to expand the green energy sources.
'We are considering to diversify with other sources, we are studying many possibilities, especially hydro," said Lazzeri.
At present, Enel Green Power Romania does only business development and construction, but Lazzeri, who was appointed General Manager this January, said the company will be developing operational maintenance as well.
Lazzeri said Romania is an interesting country where Enel is looking to make long term investments.
This March, Luigi Ferraris, chief financial officer at Enel, said the Italian utility plans to reach 500 MW of wind installments in Romania by 2016, supported by the green certificate program and the strong winds present here.
In view of today's announcement, Enel could already reach 476 MW of wind by the end of this year.
Romania had 1,117 MW of wind capacities at the end of February, according to Transelectrica, the grid operator.
Ovidiu Posirca