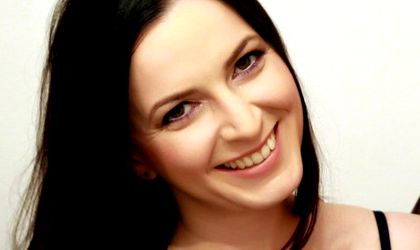 Codruta Vulcu, owner and CEO of ARTmania, will speak during the first edition of the Environmental and Sustainability Summit organized by Business Review on July 4 at Sheraton Bucharest Hotel.
She will join the second panel about "Large public entertainment events and their impact on the environment."
Vulcu is the founder and festival director of ARTmania Festival, one of Romania's most established events, promoting mainly rock & metal acts. In 2014 the Blaj aLive Festival was launched with focus on alternative and electronic music. These two medium sized festivals with more than 10,000 attendees per edition are organized in Transylvania, the western historical region of Romania.
Business Review brings you an event that discusses environmental protection with a focus on waste management through a different approach. For years, all actors involved – national and local authorities, packaging manufacturers, Waste Electrical and Electronic Equipment (WEEE) in the market, lightbulbs or batteries, waste management outsourcers/third-party entities, sanitation companies, recycling companies etc. – have been discussing awareness of the system's shortcomings in Romania.
The panels will feature concrete examples with star players who are truly dedicated to protecting the environment. Through Keynotes, Case Studies and Presentations, they will share their learnings with a "Can Do" attitude.