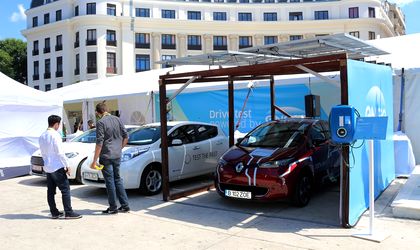 The Cluj-Napoca City Hall inaugurated today two charging stations for electric cars – which can simultaneously power 4 cars. For the moment, at least, charging an electric car is free, said the City Hall in a press release.
The two charging stations for electric vehicles are located as follows:
a charging station for electric vehicles, of 33 kW AC, which can simultaneously load 2 vehicles;
a power station of 50 kW DC and 22 kW AC electric vehicles, which can simultaneously load 2 cars.
Users of charging stations need to install an app on their phones and create a user account, then load their cars through in-app orders.
"A 11 kW AC power station located in Cluj-Napoca is also used for powering electric cars from the Cluj-Napoca City Hall," the institution said.
The city halls of county capitals have a budget of EUR 20 million for the installation of sockets for loading electric cars, installations with a power of at least 50 KW, according to Cornel Brezuica, the president of the Environmental Fund Administration (AFM).