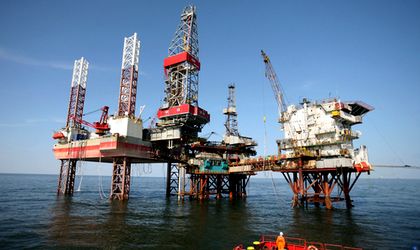 The amount that Exxon Mobil could extract from the Black Sea offshore site, Neptun Deep perimeter, is 6.3 billion cubic meters per year, according to Richard Tusker, the lead country manager of Exxon Mobil Romania at the forum " Romania's Presidency at the EU Council: Challenges and Opportunities for the Energy Sector.
This amount of gas represents more than half of Romania's current gas production, which is about 11 billion cubic meters per year, according to Agerpres.
"These discoveries gave the opportunity to increase Romania's economy by developing these projects, and also for the long run, given the potential incomes and other industries that can grow around these projects. Not only do they increase energy security but also bring the ability to improve infrastructure," said Tusker.
The American company official has stressed that the final investment decision has not yet been taken, but it will be in the coming period. The law on the conduct of oil operations at sea could receive the final vote in the Chamber of Deputies this week, with Parliament being in extraordinary session. The law should enter the final debates on Tuesday in the Industry Committee and then in the plenary of the Chamber of Deputies.