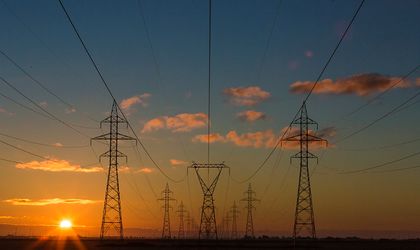 Any company that has a licence for electricity or natural gas distribution will be required to pay a 2 percent turnover tax for 2018 to the National Energy Regulation Authority (ANRE).
By February 20, all licence holders will have to report an estimation of their 2018 turnover from energy-related activities to ANRE, according to the application methodology published on Tuesday by ANRE.
If companies miss the deadline, the 2 percent tax will be applied to their entire turnover, not just to the amount resulted from energy.
Payment will be done in 20 days from the date the invoices are issued in ANRE's accounts.
The methodology notes that the 2 percent tax will also be paid by foreign companies as long as they hold licences from ANRE to operate in the electricity or natural gas sectors.
Licence holders whose tax will exceed RON 5,000 will be able to pay the rate in quarterly installments.
The Dancila government introduced the tax unexpectedly before Christmas, through Emergency Ordinance 114/2018, without allowing for any public debate on the proposals.
Until now, energy licence holders paid a smaller tax of 0.1 or 0.2 percent of turnover to ANRE, so the new tax will be 10 to 20 times higher for those involved in electricity and natural gas businesses. Those active in the thermal energy field will only pay a tax of 0.1 percent of the 2018 turnover – this includes companies like ELCEN or RADET. However, ELCEN also produces electricity, which means that it will pay a 2 percent tax on those activities.