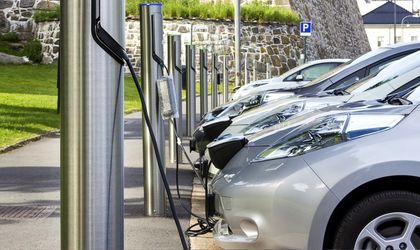 The Energy minister, Anton Anton, said on Thursday at the Energy Strategy Summit 2018 that only 1 percent of the energy used in the Romanian transport sector is renewable, and that this number is "dragging Romania down" in its bid to reach European targets for clean energy.
The minister says that Romania has too many old cars and promises that in the next four years 200,000 electric car charging stations will be installed in the country.
Anton said: "Transport means electric buses, trams, railways, fewer diesel and polluting cars. We have too many cars older than 10 years on Romania's roads."
He added that going from 1 to 20-40 percent for renewable energy in transport would require a lot of money, which Romania doesn't currently have.
"There is a very good chance that the percentage will grow soon: we're accessing EU funds, there is a national strategy with a huge number of electric car charging stations, and we offer some of the largest bonuses for electric cars: EUR 10,000, larger than in any European country," said the minister.
The Energy minister also said that Romania uses very little energy from biomass, and that there isn't any coherent development strategy in this matter. He said that just two cities are heated with biomass, and that it's not enough.